Pupil Voice
Pupil Voice helps with make important decisions across the school, as well as organising fun, charity-fundraising days throughout the year!
We hold regular meetings to discuss safety, attendance and behaviour. We then feed back our ideas to our classes.
We take our jobs very seriously and want to make sure that St Peter's is the best school it can be: kind, caring, safe, responsible and respectful.
If you ever need to talk to us about the school and how it runs, please come and find us!
Pupil Voice is made up of Head Boy, Head Girl, Miss Paul and two children in every class from Year 1 to Year 6.
Red Nose Day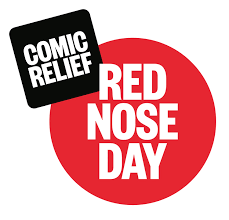 Red Nose Day is back - 19th March 2021 and this year it has never felt more important to have some fund and raise money to support people living incredibly tough lives.
We hope that the wonderful pupils and families of St Peter's can help us raise lots of money for this brilliant charity.
Children are invited to wear superhero costumes, something red or Comic Relief themed clothing in exchange for a 50p donation per child.
This donation can be made by using the following link
https://app.parentpay.com/ParentPayShop/Foc/Default.aspx?shopid=2342
Red Noses will be on sale on Monday 15th, Wednesday 17th and Friday 19th March for £1.50. Please see the recent letter sent for further information.
Children in Need 2020
On Friday 13th November St Peter's raised £330.50 for Children in Need!
We dressed in Pudsey, Blush or spotty clothes and took part in the Act your Age challenge. This is where you take your age and turn it into a fundraiser. Here are some examples:
Riding your bike for 7 miles if you are 7 years old
Reading 6 books a day for 6 days if you are 6 years old
Dancing non-stop for 11 minutes, 11 times a week if you are 11 years old
Here are some pictures of the day
Reception and Year 1 were isolating but that didn't stop them from taking part!